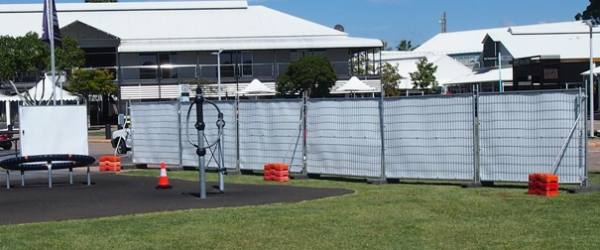 ACES Temporary Fencing Hire and Sales, 'proudly Australian owned & family operated' found on the Gold Coast.
We believe that for far too long, mediocre service has dominated many aspects in the temporary fencing industry. With increasing competition amongst temporary fencing companies, thoughtful planning and value have been replaced with recession driven carelessness that benefits neither the companies nor their clients. Cutting corners can never be a substitute for intelligent planning.
ACES Temporary Fencing has been operating in the midst of this environment, with one specific purpose - to offer a reliable, knowledgeable and affordable resource to those considering the need to hire or perhaps purchase temporary fencing; and the formula is working; ACES Temporary Fencing is now one of the industries most sought after suppliers for temporary fencing systems as a result of our reputation for service, competitive prices, our comprehensive range of systems to meet your every need and our quality assurance and the value it represents.
Our Management use many years of experience to provide large and small clients alike with a better standard of service;
Please take the time to compare the quality of our product and services; whether your needs are to hire or purchase, we would be delighted to discuss your particular requirements at a time convenient to you.